This Is How To Clean A Gas Grill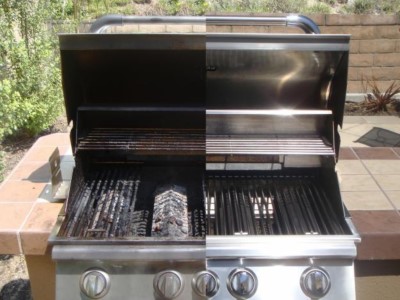 Planning a backyard barbecue this coming weekend? Before firing up your evening, you might want to give your gas grill a nice clean-up.
Maybe it wasn't cleaned properly the last time it was used. Or perhaps has gathered a lot of dirt since you put it away after winter. You don't have to cook with a gross BBQ.
After use, you don't need to scrub the grill to perfection. All the grill needs is an occasional deep clean to ensure efficient and, most importantly, safe operation.
A build-up of grease on your gas smoker is an eyesore and it could even block the smooth flow of gas through the ports.
The last thing you want is a dangerous flare-up or weird smells from the smoking machine. You may have received cleaning instructions from the manufacturer when you bought your grill. In case you lost them, Here is how to clean a gas grill.
Cleaning essentials
Water and detergent
Paper towels or rags
Gloves
Bristle brush/ putty knife
Grill brush